Knud Viktor · Les Éphémères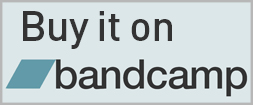 Knud Viktor · Les Éphémères
LP
Released January 2019 · IDL 11


The lost masterpiece Les Éphémères by the self labeled 'sound painter' Knud Viktor (1924-2013) now sees its first ever release by Institute for Danish Sound Archaeology – 40 years after it was conceived. Viktor's pioneering work – his Images Sonores – are composed of field recordings of insects, animals and his surroundings. His only earlier releases, the much sought-after Images and Ambiances from 1972, were re-issued by Institute for Danish Sound Archaeology in 2017 to great critical acclaim.
A finished master tape and even a complete cover layout for Les Éphémères was found in Viktor's archives after he passed away in 2013. The phenomenal piece was originally commissioned by the French radio station France Musique in 1977. The twenty short 'sound images' of Les Éphémères were originally b roadcast as vignettes i n-between other radio programs. Working with Allo la Terre, the association in charge of the estate of Knud Viktor, we at Institute for Danish Sound Archaeology are thrilled to finally be able to release this central and evocative work.
– Transferred and re-mastered from the original master tape
– 180 gram deluxe black vinyl
– A closely reconstructed cover featuring Knud Viktor's own photographic artwork
– 24-page booklet illustrated with Viktor's own amazing photographic works
– Extensive essay on Viktor and his work by curator Magnus Kaslov
The story of Les Éphémères

From the middle of the 1970's Viktor began composing almost exclusively for four channels. He invented his own intuitive quadraphonic mixer – the Tetramix – to realise his spatial visions for his Image VI – The Lubéron Symphony, and from then on worked with quadraphonic sound, thus making the release of his works difficult. Les Éphémères is close in time and also holds close ties to The Lubéron Symphony, which Viktor considered his magnum opus. Perhaps most strikingly is the shift in the way he uses the recordings of insects, birds and animals in both The Lubéron Symphony and Les Éphémères: Often untreated and clearly recognizable, the field recordings leave the inherent melody and rhythm of the animal sounds to sing for themselves, layering recordings to create simple and elegant sound images. In two of the twenty pieces Viktor's own voice blends with the animals, as he recites two poems. One about the singing vineyard populated by musical crickets, the other painting an autumn picture with wine bubbling in the barrels as we hear the wine flies humming:
There are crickets
by the thousands.
They make the valley resonate.
They are everywhere:
on leaves
on blades of grass.
They are very difficult to see.
In fact there are far more of them than the ones
you hear.
They raise their transparent wings up into the air
and make them vibrate.
The sound goes forward, and back,
not to the sides.
They are the most melodious of all crickets.
The vineyard sings
Autumn
Harvest
In the barrels the wine bubbles.
Millions of wine flies are everywhere.
They look brownish.
But if we look closely
we realise that the eyes are red – bright.
The body is ochre
circled with black bands.
In the light, the wings reflect all colours.
A citizen of Earth – a citizen of the dirt
Viktor's work emanates with a tremendous love and fascination with his companion species and the landscape and geology that surrounded him. His works are devoted to depicting the life on the mountain where he lived for 50 years. Hearing how the ecology of the landscape changed as commercial farming and pesticides took effect, a larger perspective in his work became clear to him:
'As it turns out, my work has actually set many things in motion; it touches upon something universal that I feel I have a duty to convey to others. A duty that I feel as a citizen of the earth. Not as a human citizen, but as a citizen of the earth. It may sound pretentious, but this is a question of generations to come.'
Viktor himself described his philosophy of nature as 'Indian' referring to the Native Americans:
'One cannot simply settle for having some governmental chaps in charge, making decisions. They can do certain things, but they can never take care of everything. Ecology and organic living must be a way of life. A gesture. Be incorporated into the gesture of every man. It must 'Indian': the tree is my brother, as they say, and the river is my sister.'
Disappearing species as fossils on magnetic tape
The world has seen dramatic ecological change since Viktor recorded his sounds. Not only have the individual insects and animals that he recorded vanished from Luberon, so too have entire species. Like fossils, their imprints now exist only in his works, in the recordings stored on tape. In the midst of our planet's sixth mass-extinction event, the growing silence that Viktor heard in his immediate surrounding is now global: scientists estimate that half of the planet's animal life has already disappeared. Viktor's sound works allow us to borrow his ears. They convey his love for the animal worlds that surrounded him and perhaps we too can see our companion species differently through his works.