Bjørn Nørgaard · Indtil døden udfrier mig

Bjørn Nørgaard - Indtil døden udfrier mig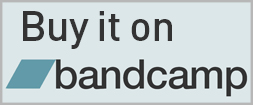 Cassette tape
Released September 2019 · IDL 14
Tape work by Danish visual artist Bjørn Nørgaard. Originally released on reel-to-reel tape in 1969.
Ung Dansk Kunst's Tapeserie [Young Danish Art's Tape Series] from 1969 is a series of 10 tape works, created by a central group of visual artists of the 1960es' experimental Danish art scene. The tape series is one of the earliest Danish examples of visual artists creating works of art in sound. Sound works that were conceptually, self-consciously and explicitly something other than music. The tapes could be purchased by mail order, and were initially limited to 20-30 copies each.
The 10 works were published all at once and were announced in the leaflet Ta' Information, where five advertisement-like descriptions, designed by the artists themselves, presented five of the works in the series. Nørgaard's work titled 'Indtil døden udfrier mig' [Until Death Redeems Me] is advertised with a photo of the front and back of the tape box with a number of alternative titles or slogans written on it:
is it worth the effort to survive at all costs
lift the flap close the lid
until death redeems me
or is it worth the effort to get up in the morning
to hum for two hours and ten minutes
and then he came up and they came too but then he went down again
don't be afraid
a splendid revolutionary oil painting
fat women
"chairman goes to anyuan"
to love is to be loved
buy it at udk
a tape by bjørn nørgaard
21/6 1947 - 4/11 1968
As the text indicates, the work consists of a two-hour recording of Bjørn Nørgaard humming. Non stop and with no edits. The recording is rough, it crackles and distorts and bears the marks of being made without consideration for sound quality or microphone technique. It sounds like Nørgaard is humming – as one does – anything that comes to mind. Everything he can think of. Phrases by Vivaldi, Beethoven and bits of Aida, the Danish song 'En Søndag på Amager' and several children's songs pop up in the course of the two hours.
'Indtil døden udfrier mig' can be considered a performance – or action, which was Nørgaard's preferred term – on tape. Not as a documentation, but as a mediated performance which takes place in real time as one listens to the tape. The recording time is reflected in the listening time, the work's time directly mirrors the listener's. 'Indtil døden udfrier mig' utilizes the same strategy as many of the happenings of the time: Simple, more or less unmotivated actions performed consistently and mechanically by the performer, who does not act in a fiction, but performs as themself in the same reality as the observer – with the difference that the tape piece transposes the listening experience from the performance in time and place.
Released by Institut for Dansk Lydarkæologi /
Institute for Danish Sound Archaeology
IDL 14 · 2019
Transferred from an original edition from the sound archive at Museum of Contemporary Art, Roskilde, Denmark.
Text: Magnus Kaslov
Master: Jonas Olesen
Layout: Kasper Vang
Thank you to: Bjørn Nørgaard